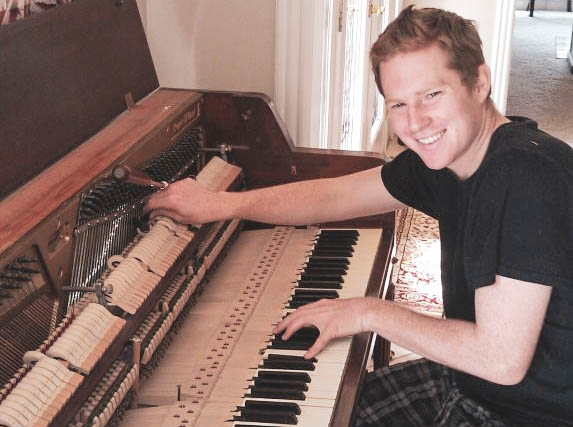 HAVE YOUR PIANO TUNED BY AN EXPERT
Gregory Lynch is gifted with perfect pitch and he uses that gift wisely. His talent paired with his extensive experience enables him to tune pianos with ease, while his professionalism and integrity make him a great choice for a piano tuner in Roseville, CA or the surrounding area. The workmanship and personal care Gregory brings with his service is an unmatched value you'll be sure to call upon time and again to keep your piano playing beautifully.
PIANO TUNING IN PLACER COUNTY
Gregory Lynch is available to visit your home or business for tuning services in Roseville, Citrus Heights, Rocklin, Granite Bay and throughout Placer & Sacramento Counties.  Farther travel is offered for an additional fee.
RATES
Rates vary based on how much your piano is out of tune:
$125: Not too badly out of tune
$150: Pretty badly out of tune
$175: Ridiculously out of tune
NEED PIANO REPAIR?
Gregory Lynch has partnered with FancySoundPiano for piano tuning and can refer you to them for any piano repairs you may need.