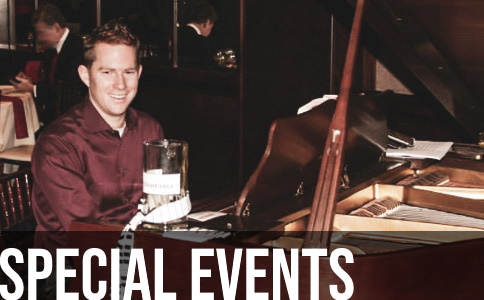 Hire Gregory Lynch to provide the perfect piano accompaniment for your wedding or special event. His wide range of musical styles, professionalism, and experience make him a great choice for your event pianist.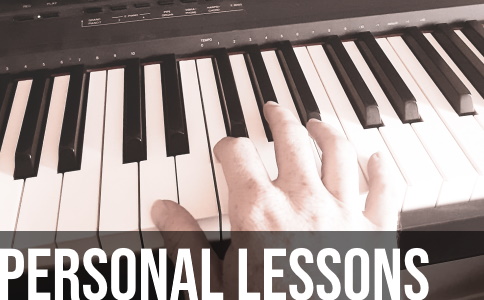 Whether you're just beginning to learn the piano or are ready to move from novice to expert, hire Gregory Lynch for onsite piano lessons to help you along your musical journey.
If your piano is due for some TLC, Gregory Lynch will expertly tune your upright or grand. His perfect pitch along with decades of experience will ensure a long lasting partnership to keep your piano beautifully in tune.
WHAT ARE PEOPLE SAYING ABOUT GREGORY LYNCH?
Greg's virtue is patience. He makes every music lesson fun and exciting, even for beginners, by allowing each student to learn at their own pace with familiar songs and tunes. I highly recommend him.
Our piano hadn't been tuned for years. Greg took the time to go through it and back again. Got it just right and wasn't hurrying at all. Will definitely use him going forward.
Greg is currently my 9 year old daughter's piano instructor. He has been teaching her for 3 months and she has made so much progress. He is an awesome instructor and pleasant to be around.
Greg came and tuned our piano which had not been tuned since 1990's. He did a fantastic job, sounds great! I also took some beginner lessons which were fun and enjoyable. He is so talented and could play any song I could think of, a true inspiration!
Greg was great and experienced at tuning my piano looking forward to lessons !
Greg was awesome!!!!! I can't even begin to tell you how great he was! He showed up on time and tuned my piano which had been out of place for about 6 years! He meticulously went through each string and made it sound beautiful! I WOULD HIGHLY RECOMMEND HIS SERVICES ! I will use him when it needs tuned again! Great job Greg, see you next time!
Greg did a thorough job of tuning our piano, he didn't leave until it was perfect, thanks Greg!
Greg did a great job tuning my piano. He was very professional as he filled in for someone else and came all the way to Sacramento. He is also a great musician. Greg played a few songs for me. I will be hiring him again for my next tuning and for my next party.
Thanks to Greg I am no longer unable to play my favorite Christmas music in front of family and friends. Ultimately he encouraged me to practice and as I have improved in playing and posture of my hands then I am more confident to reach for that note that was impossible to reach before. I highly recomend Greg as a teacher and as a performer as well.
Greg has been tuning our piano from for several years now – he's our go to guy! Very reliable and extremely talented. He does amazing work and takes his time to make sure every single note sounds perfectly. He's also very friendly and will play a few songs for you – on request! Highly recommend him!
Dealing with Greg is pleasant from start to finish. He's accommodating in setting up an appointment that works for me, courteous in showing up on time, friendly and respectful, skillful in bringing our piano back in tune, and generous in giving me a mini-concert on the newly tuned piano!
Greg came and tuned a 40 year old Kimball piano that was given to me and had been tuned only once before. Can't believe how much better the piano sounds! Am looking forward to taking lessons from him and learning to play something else besides children's songs.
Susan B.
Greg is a wonderful warm performer.
He is smooth and pleases his audience with a flexible variety of styles of music.
He entertained us beautifully.
We will ask Greg to come back to
Discovery Bay to entertain us…
Call him.
Gregory recently tuned our piano that has been handed down through the family. He was great about working around our crazy schedule (he came over at 8pm!) and made the whole experience very fun! Gregory answered all of our (I'm sure disruptive) questions while he was working and even broke out into song occasionally. He was very thorough and pleasant. I would 100% recommend his services!
Gregory really is the "Piano Master". Greg tunned my piano last month and took his time to make sure it was tunned correctly. He also got it perfect and sounds way better than ever. I appreciate and look up to him as my Piano Teacher, soon will be. And sure does other instruments too. I'm grateful to meet this humble gentlemen.
Yesterday morning, Gergory did an excellent tuning for my piano. He is a nice person and responsible for her job. Last year, he did piano accompany for a high school girl, my neighbour's daughter, and now this girl has got admission from Boston Smith College, also because of her beautiful singing. I would like to advise my friends and neighbors, if or when you need help in music, asking Gregory,he has been studying music since a little boy at 7 years old, a very talented piano master.
May Luo
Greg was referred to me to tune my piano. I haven't tuned my piano in years, but he took his time with each and every key. He even fixed a key that had been stuck! I appreciate all the work and effort Greg sincerely put into my piano to bring it back to life. I highly recommend him, as he definitely knows what he is doing and seems very passionate about it. Awesome!
Greg has performed at our New Years party for many years. He is a very accomplished professional. He has brought his own electronic keyboard and speakers. He pays most anything requested without musical score. Anything from contemporary to classical.
Mark
Greg tuned my piano recently and it hasn't sounded better. I am so pleased with the results. He really took his time and is extremely kind. I highly recommend him.
I was looking for a piano teacher for my 9 year old grand daughter and the first one I found didn't work out, he did not click with her at all . A friend told me about Gregg and we've been with him for almost a year . She likes him very much and she's doing great . Would definitely recommend him. 👍
Greg did a great job tuning our piano. He arrived on time and got right to work. He was friendly with my kids and explained the process of piano tuning and let them watch. When he was finished, he played a number of fun songs that my kids enjoyed singing along with. We would use him again in the future.
We got Gregory's contact from the next-door neighbor. He did a great job with tuning our piano that had not been tuned in almost 3 yrs. Took extra time and made sure it perfect before leaving for our daughter to enjoy playing, and ofcousre we really enjoyed listening to couple of beautiful tunes that he also played. Highly recommend him, best so far for us!
Greg meticulously tuned my baby grand and now it has never sounded better. I couldn't be more pleased! On a scale of 1 to 5 I would rate him a 6+.
Our family's neglected 40 year old piano was in desperate need of tuning. Gregory enthusiastically spent a few hours tuning to perfection. Not only was he professional, but very pleasant and entertaining to watch and listen. What a talented pianist!
Greg has been tuning my piano for about 4 years now, and we couldn't be happier with him. He does excellent work, always shows up with a smile, is an incredible musician… and best of all, is just a great guy! Stop looking! Hire him. Now.
Greg played the piano at my mother's memorial service recently. His thoughtful selection of hymns and accomplished skill helped to make this a meaningful event for the family and friends. The funeral parlor didn't have its own piano, so Greg brought his own portable keyboard. The medley of hymns he played for the prelude and postlude were familiar and comforting, just right for this occasion. He also accompanied us as we sang several hymns. I recommend him highly.
I decided to learn to play piano as a senior and Greg is a very good instructor. He has a lot of patience and doesn't rush through the lessons. Being older, I think it takes me a bit longer to learn some things, but Greg has been great about it. He makes the lessons fun and I always enjoy them.
Susan B
Greg has helped us tune our piano 2 times. We had another guy for the tuning in the beginning. The sound was terribly bad- it was so off that my ears hurt whenever my son plays piano. We decided to re-tune it and we are so lucky to have Greg. He is absolutely great!
Yesterday morning, Gergory did an excellent tuning for my piano. He is a nice person and responsible for her job. Last year, he did piano accompany for a high school girl, my neighbour's daughter, and now this girl has got admission from Boston Smith College, also because of her beautiful singing. I would like to advise my friends and neighbors, if or when you need help in music, asking Gregory,he has been studying music since a little boy at 7 years old, a very talented piano master.
May Luo
Gregory did a very good job for my piano tuning. I would like to advise my friends asking him when need help in music.
Greg tunes our piano and does an awesome job. He is the only person we call when our piano needs a tune-up. He is always very professional and precise. An added bonus is that he will play some songs for us – he is really an amazing pianist!
I JUST MOVED TO THE SAN MARCO NEIGHBORHOOD IN BAY POINT/PITTSBURG, CA. FROM SAN FRANCISCO. I'M ALSO A PIANO AND VOICE TEACHER, OPERA SINGER WITH THE SAN FRANCISCO OPERA. I
I WANTED TO TRY A LOCAL PIANO TUNER GREGORY LYNCH AND WAS VERY PLEASED WITH HIS WORK AND TUNING WITH MY 3RD GRAND PIANO AT HOME.
I WOULD HIGHLY RECOMMEND GREGORY LYNCH BOTH AS A PIANO TUNER AND AS AN EXCELLENT PIANIST.
ALL THE BEST,
GEORGE HERNANDEZ,
DIRECTOR OF THE GEORGE HERNANDEZ ACADEMY OF MUSIC
415 608-1266
Greg is the East Bay's very own piano virtuoso, and very happy to have him as my son's instructor. If you're looking for a teacher with that special mix of talent, professionalism, integrity and overall a really positive attitude about learning, look no further! Go with Greg Lynch! You'll be happy you did.
First of all, Gregory Lynch is a great musician and a wonderful concert pianist.
I'm very happy with his work in tuning my pianos (in George Hernandez Academy of Music in Bay Point) and gave me great advice in taking care of my pianos.
He is a very warm and friendly person.
I HIGHLY RECOMMEND HIM AS ONE OF THE BEST PIANO TUNER IN THE SAN FRANCISCO BAY AREA.
George Hernandez
Opera coach, voice and piano teacher,
accompanist and composer
We initially contacted Gregory to tune our piano. He did a very thorough job and we are very happy with the way the piano sounds. We ended up having him teach our daughter piano. We would definitely recommend him to our friends.
>>Add Your Own Testimonial